Random Acts of Kindness...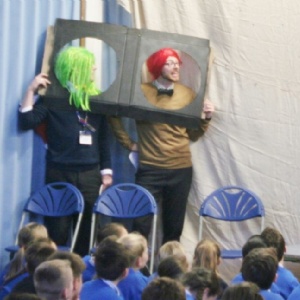 The children were in for a surprise this morning!
We've been reflecting on RAK (random acts of kindness) in assembly this morning and the staff surprised the children this morning by performing a Panto this morning. We'd also like to take the opportunity to thank the PTA and all their supporters for an amazing term's efforts. Here's a few snapshots from the fayre...