Upper School go 'Out of this World'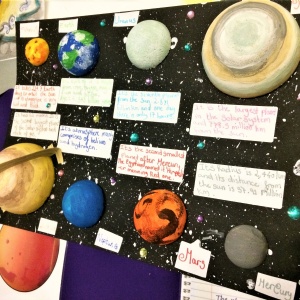 Upper school have enjoyed a range of activities this half term with their inspiring topic 'Out of this World'...
Taking inspiration from Jeff Wayne's musical version of War of The Worlds, children have been learning about the planets, the technology used in space vehicles and using this theme to develop their creative writing and practical skills, making their own cam toy in D.T. A visitor brought in samples of some of the materials and tech used in space, giving children a real hands-on opportunity to develop their understanding. They've also produced some epic home learning pieces and had great fun with the green-screen tech you would find in movie studios!