Nothing 'half baked' with lower school...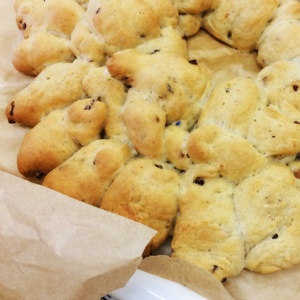 Lower school classes enjoyed designing and making their own bread last week at DJS.
As part of their D.T. skills, children were challenged to taste, evaluate and design their own bread. Choosing from a range or sweet or savoury ingredients, the children had great fun working in pairs or small groups to make the dough and arrange it in a special design. There were spirals, stars, flowers and hearts. From herbs, to chorizo to cinnamon, delicious aromas wafted all along the corridors all week!