PTA Decoration Competition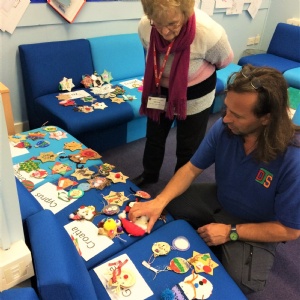 Guest judges peruse the entries to the PTA's competion
A wonderful range of mini creative masterpieces were brought into school by DJS pupils in recent weeks, as part of the PTA's decoration competition. Choosing from either a wooden bauble or wooden star shape, there were no limits to how creative children could be with their designs. The guest judges - Margaret and Mr Marley - discussed the merits of all the designs, eventually choosing one winner per class. These were awarded a small prize at this afternoon's celebration assembly.
Lower School Winners: Upper School Winners: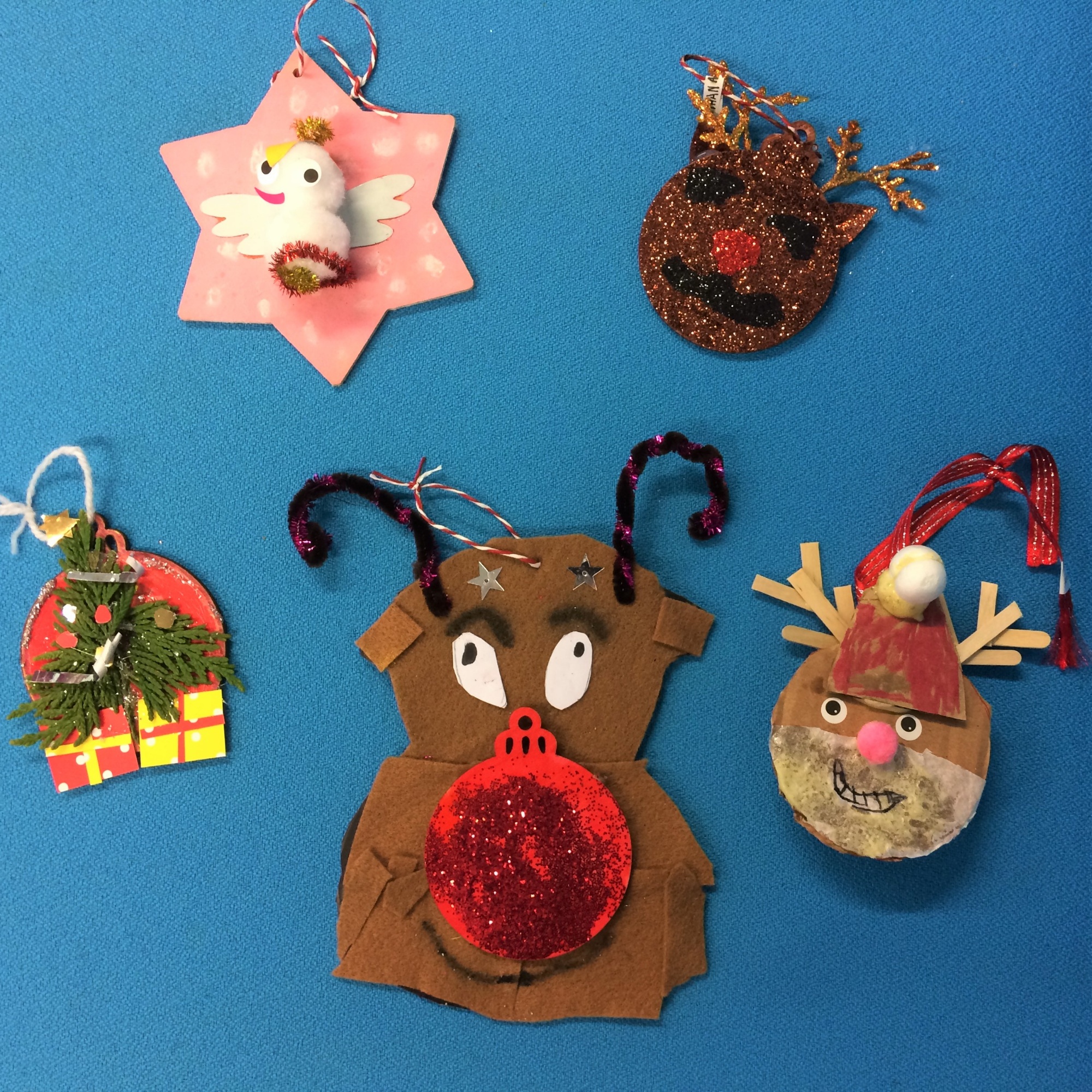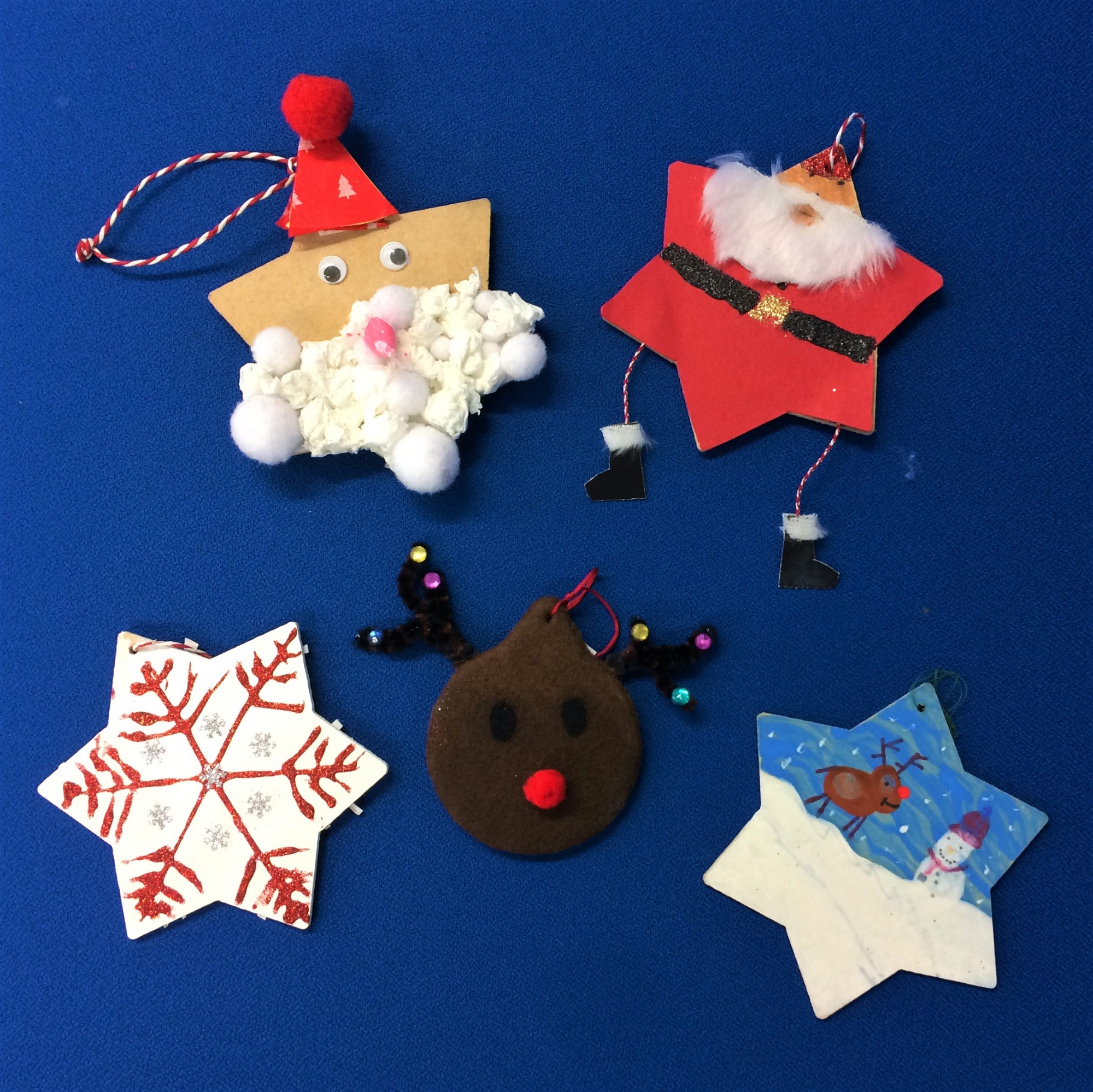 ALL entries have now been hung on the lovely fresh tree, generously donated by Denmead Poultry - come and have a look in the hall at the Fayre on Friday afternoon!